Article: The sweet and mighty kānuka honey from Aotearoa New Zealand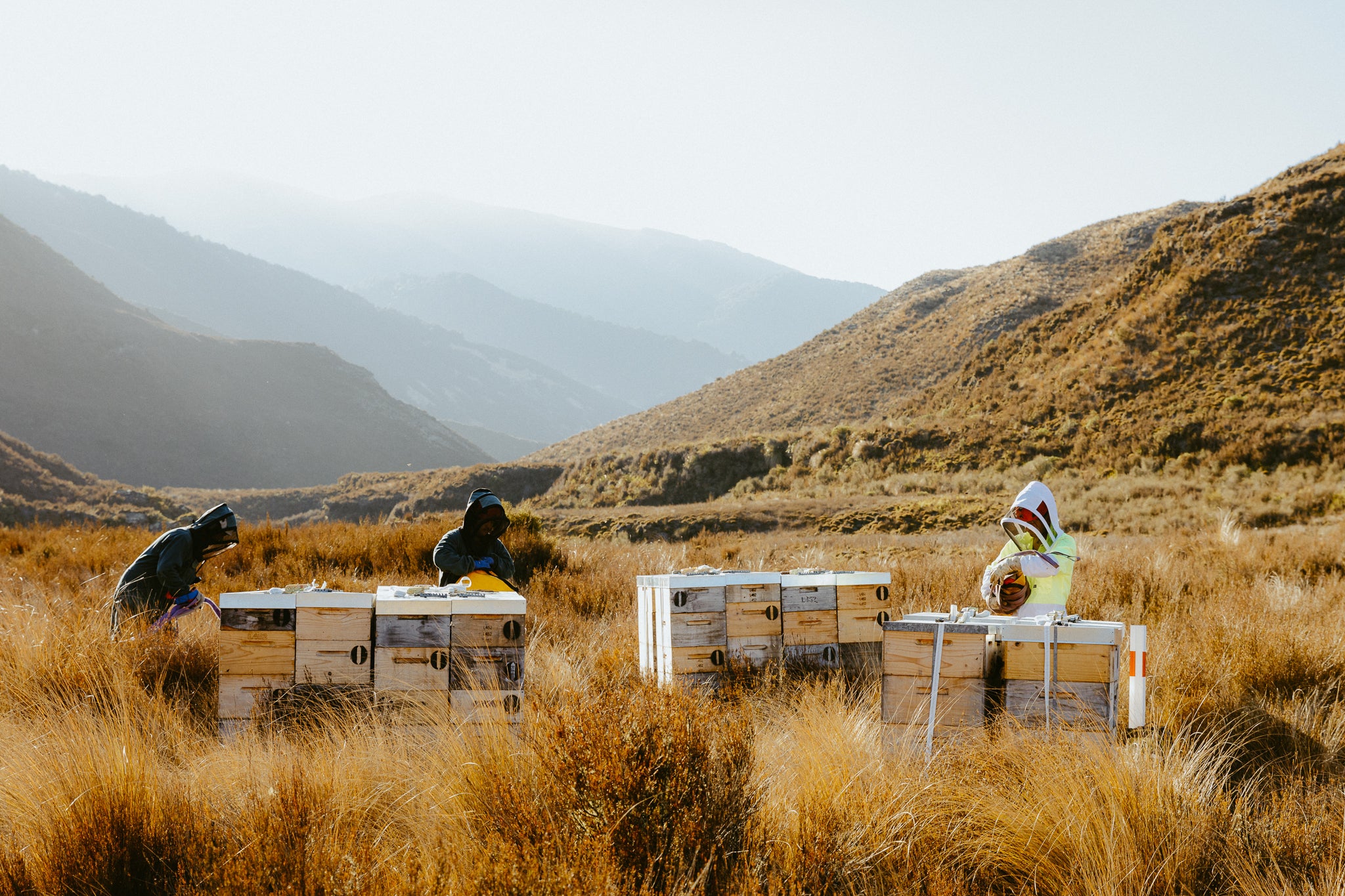 The sweet and mighty kānuka honey from Aotearoa New Zealand
Have you heard of kānuka honey?
Do you know where kānuka honey is from? 
Are you thinking that mānuka honey and kānuka honey sound similar? They kind of sound same same but are so further apart in how they both taste, their fragrance, their natural composition, colour, their function in our bodies etc. 
Kānuka honey is a unique honey from Aotearoa New Zealand. The scientific name is kunzea ericoides. The flowers of kānuka tree are slightly bigger, tend to vary from dark pink to pale white coloured flowers and flower much earlier than mānuka tree.  Sometimes kānuka trees have 2 flowering seasons in a year as opposed to a single flowering season that mānuka has. 
The colour of this honey varies too depending on the region it comes from in New Zealand, with being golden brown harvest from tip of North Island to very pale gold- semi white in Deep South of New Zealand. It has a delicate and aromatic fragrance with a fruity profile, and sits very light on your taste buds as opposed to mānuka honey which has an earthy rich fragrance, caramelly and a bitter after taste. 
You must be wondering so what is unique about kānuka honey then? Kānuka honey is rich in a compound called Arabinogalactan Protein (AGP), a specific type of glycoprotein that exhibits immunostimmulatory properties. AGPs release a type of cytokine called, 'TNF-alpha' from the macrophages. Macrophages are highly specialised cells that can detect and destroy harmful bacteria while activating the anti-inflammatory process.
Think of it this way, they are signalling molecules that send signals to the nervous system in our body to release pro-inflammatory substances to enable faster healing of wounds.
Arabinogalactan proteins (AGPs) are available in other honeys too native to New Zealand. Although we have identified Kānuka honey has the highest concentration of this compound compared to other honeys. In other words it is an immune enhancing natural food that you can either choose to eat or topically apply to skin wounds. 
How do we know about all this stuff? Because we have been doing very important research on this honey for the last 3.5 years. We have come very far with how we can test for AGPs present in kānuka honey and identifying unique bio markers present in it, so we can confidently label it as either mono floral or multi floral kānuka honey. 
Where to from here? We are looking forward to relaunching Zealandia brand of kānuka honey in 2024 with a scientifically proven rating system that you as a consumer can easily understand what is there in the jar of kānuka honey you are purchasing. 
In the picture, to our far right is our Founder & CEO, Sunil Pinnamaneni, in the middle, Dr. Swapna Gannabathula, R & D manager, and Max Liu, research technician. 
If you are curious to know more on kānuka honey research, here is a helpful link we have included for additional reading for your reference. 
Correlation of the immunostimulatory activities of honeys with their contents if identified bioactives 
Laboratory
Our unique hexagon design with the MGO content in it provides you with the information you need about the grade of honey. This amount indicated in the hexagon is independently verified by thir...
Read more