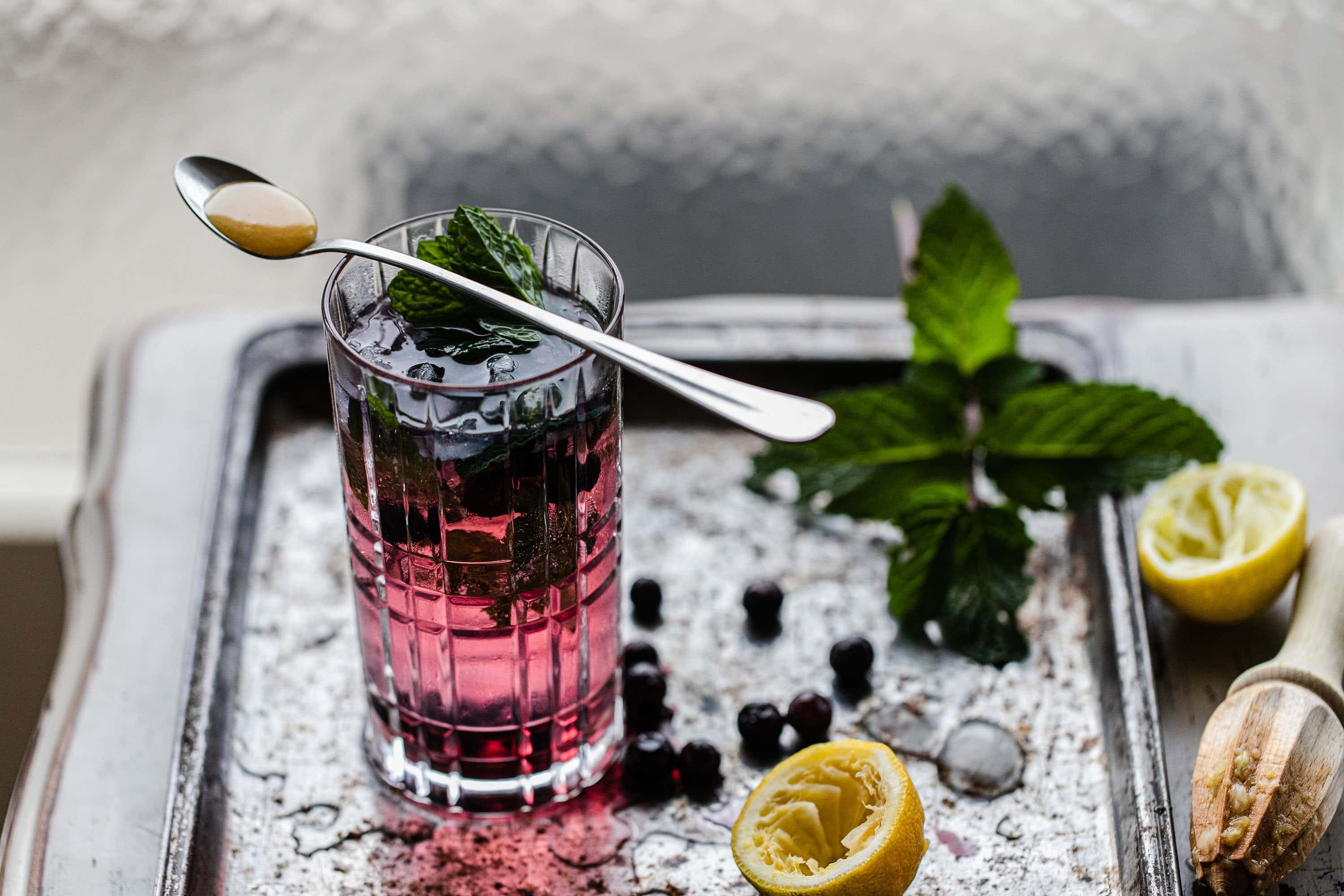 Blueberry and honey gin mojitos with fresh mint
Product
The Kānuka honey is a fairly runny honey which will mix well with the soda water and crushed ice.
A note from Emma: Yes, I am well aware that a traditional mojito is made with white rum, but I've never been one to let tradition get in the way of a good recipe. If I were you, I'd experiment with this one, until you find your favourite combination. If you're looking for a non-alcoholic version, simply omit the alcohol, or use seedlip garden 108. I know that many people like to bash the mint leaves into submission but I tend not to overprocess the ingredients, but rather churn them gently to release the delicate flavours - we're making a cocktail, not a smoothie.
Ingredients
50ml dry gin
15ml lemon juice
15ml lime juice
1 tbsp Zealandia Honey® Kānuka
8-10 mint leaves (plus more to garnish)
8-10 blueberries (fresh or thawed)
Crushed ice
Soda water
Lemon twist (to garnish)
Method
Place gin, lemon juice, lime juice, Zealandia Honey® Kānuka, mint leaves and blueberries in a tall glass. Churn with crushed ice. Top with more crushed ice and soda water, and garnish with some mint leaves and a lemon twist.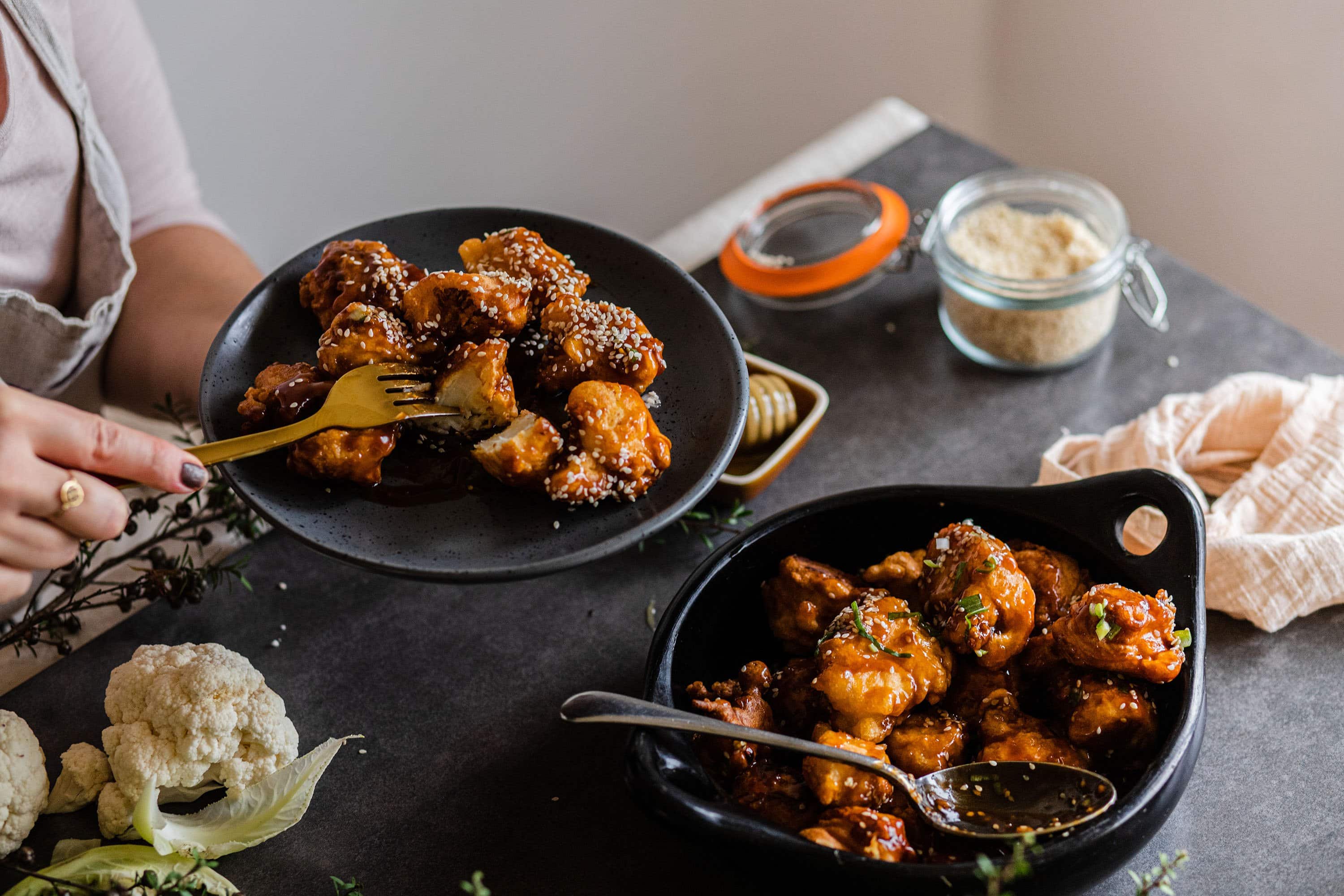 Tso Cauliflower in sticky honey sauce
General Tso cauliflower served in sticky honey sauce Product Zealandia Honey ® Kānuka As the honey is used in large amounts and is heated a little in the sauce, the kanuka is a good choice for this...
Read more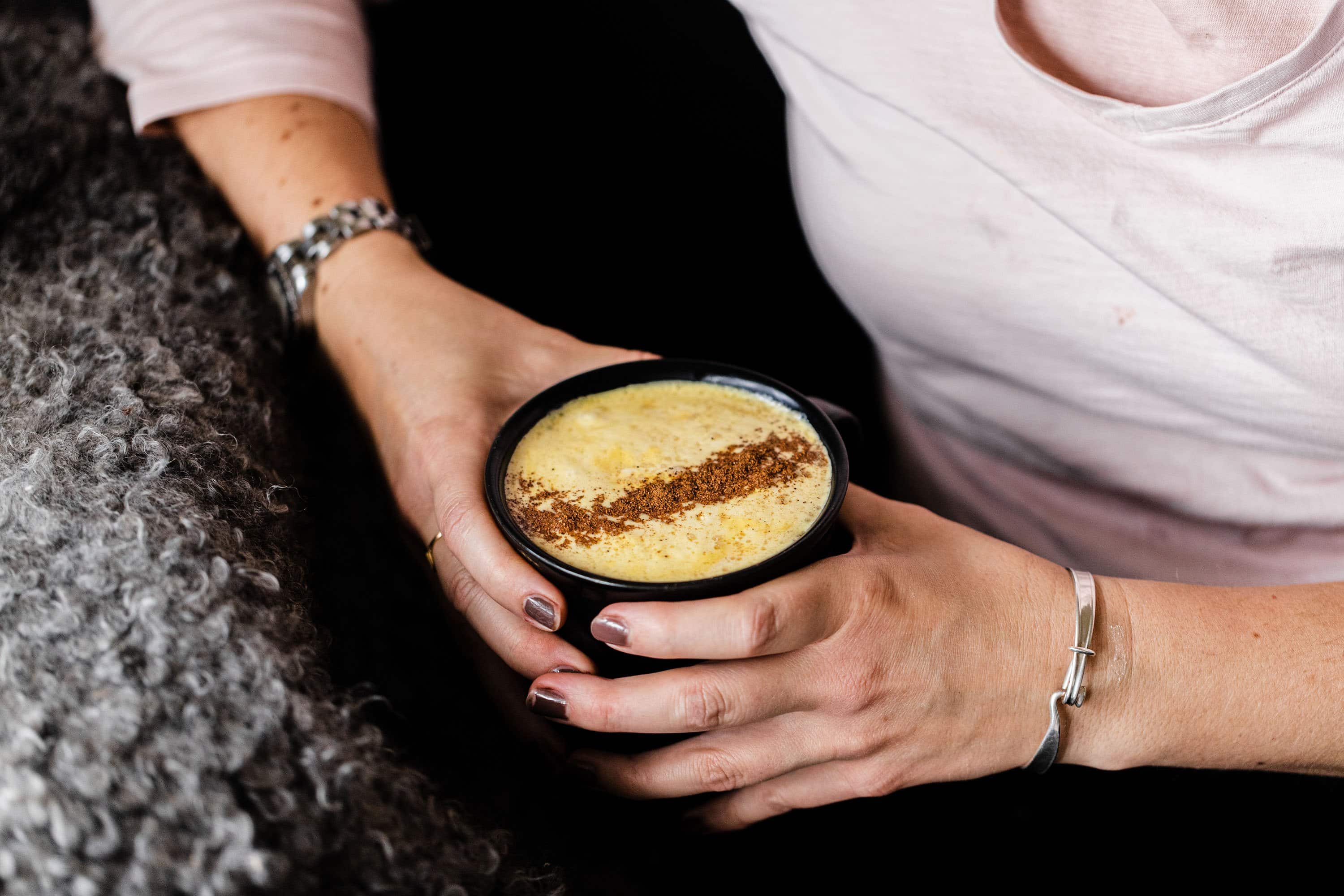 Sweet and spicy chai latte with whole spices and honey Product Zealandia Honey ® Gold | MGO 550+ We use the top range of the honey in this warm drink to help boost immunity and ward off illnesses. ...
Read more