Appetiser with Mānuka Honey
Thai herb and honey sauce with skewers
Product
Zealandia Honey ® Silver | MGO 250+
The floral and bold flavours stand up to the punchy, fragrant herbs and sauces.
Meal info
Serves 4-6 as a dipping sauce. Gluten and dairy free. 5 minute prep time. 
Ingredients
For the sauce:
2 tbsp lime juice
2 tbsp sweet chilli sauce (optional)
2 tbsp fish sauce
2 tbsp soy sauce
30g mint, chopped
30g coriander, chopped
1 tbsp Zealandia Honey ® Silver | MGO 250+
Method
For the sauce, place the ingredients in a food processor or blender and blitz until smooth. Alternatively, chop the herbs very finely for 2-3 minutes, then mix well with the remaining ingredients in a bowl, making the sauce as smooth as possible.
Serve with skewers of meat for a starter or with stir-fried meat and noodles for a main.
To serve
600g diced lamb and/or chicken, threaded onto skewers
Add pad Thai noodles, rice or cauliflower rice for a main meal.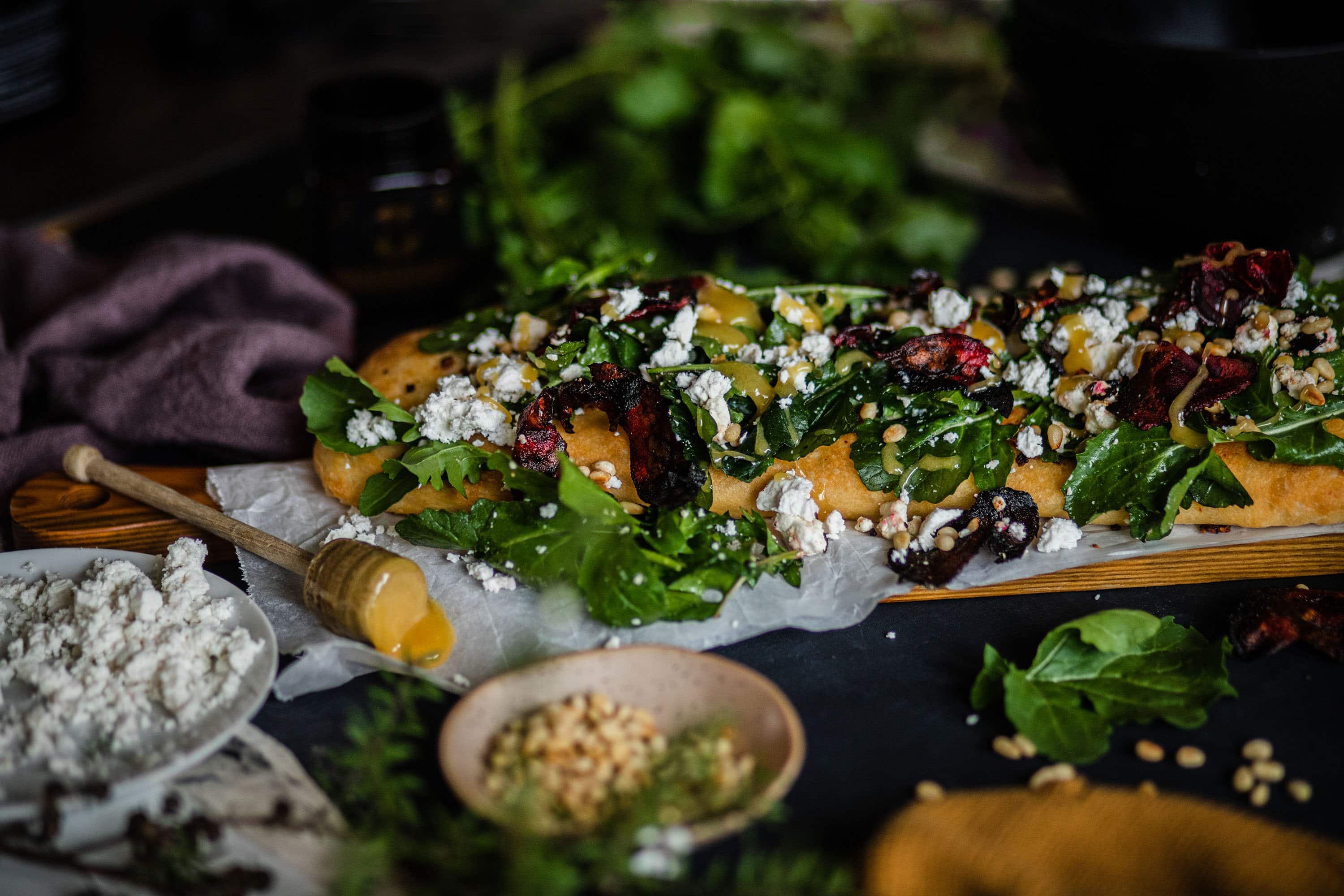 Flatbread with chèvre, pine nuts and honey drizzle Product Zealandia Honey ® Silver | MGO 250+ This drizzle uses a packs a real flavour punch and ties in nicely with the tangy and bold flavours of...
Read more
Salad with honey shallot dressing
Kale and pumpkin salad with honey-shallot dressing Product Zealandia Honey ® Bronze | MGO 100+ We get a good dose of manuka goodness in this dressing. The creamy texture and floral hints couple per...
Read more