Article: Dessert with Mānuka
Saffron and honey cheesecake with ginger biscuit base
Product
Zealandia Honey ® Bronze | MGO 100+
Zealandia's bronze label MGO 100+ matches the decadent flavours of this cheesecake, without overpowering the saffron. 
Meal info
Serves 6-8 as a dessert. 30 mins prep time, 3-4 hours total time.
Ingredients
For the base:
150g butter, melted
300g ginger biscuits, crushed  
For the filling:
1 gr saffron, ground
Pinch of sugar
2 tbsp lemon juice
500g cream cheese
1 tin condensed milk (375ml)
3 tbsp Zealandia Honey ® Bronze | MGO 100+
1 tsp vanilla bean paste
To serve
Fruit to garnish (raspberries and blueberries)
Icing sugar
Method
Step 1:
Make the base
Melt the butter. Process the biscuits until they resemble very fine breadcrumbs (I use an immersion blender. A food processor or a bag and a rolling pin will do the trick). Mix butter and crumbs together and press the mixture into a 9-inch/23 cm springform pan. Flatten the bottom and press the crumb mix 4-5 cm up the sides of the pan. Don't press too hard, or the cheesecake might get stuck in the pan. Chill for at least ten minutes while you prepare the filling.
Step 2:
Make the filling
If your saffron is not ground (i.e. it's in strings), grind it in a pestle and mortar with some sugar. Add lemon juice to dissolve saffron and sugar. Set aside. Beat the cream cheese in a medium mixing bowl using an electric mixer at medium-high until smooth. Beat in the condensed milk, scraping down the sides of the bowl as you go. Beat in the saffron-lemon mixture, Zealandia 100+ and vanilla until well combined.
Step 3:
Set the cheesecake
Pour the filling into the crust (once set) and smooth the top with a spatula. Cover with beeswax wrap and leave to set in the fridge for at least 2-3 hours.
To serve
Unclasp the sides of the pan and garnish with fruit and icing sugar as desired. Cut into slices and enjoy!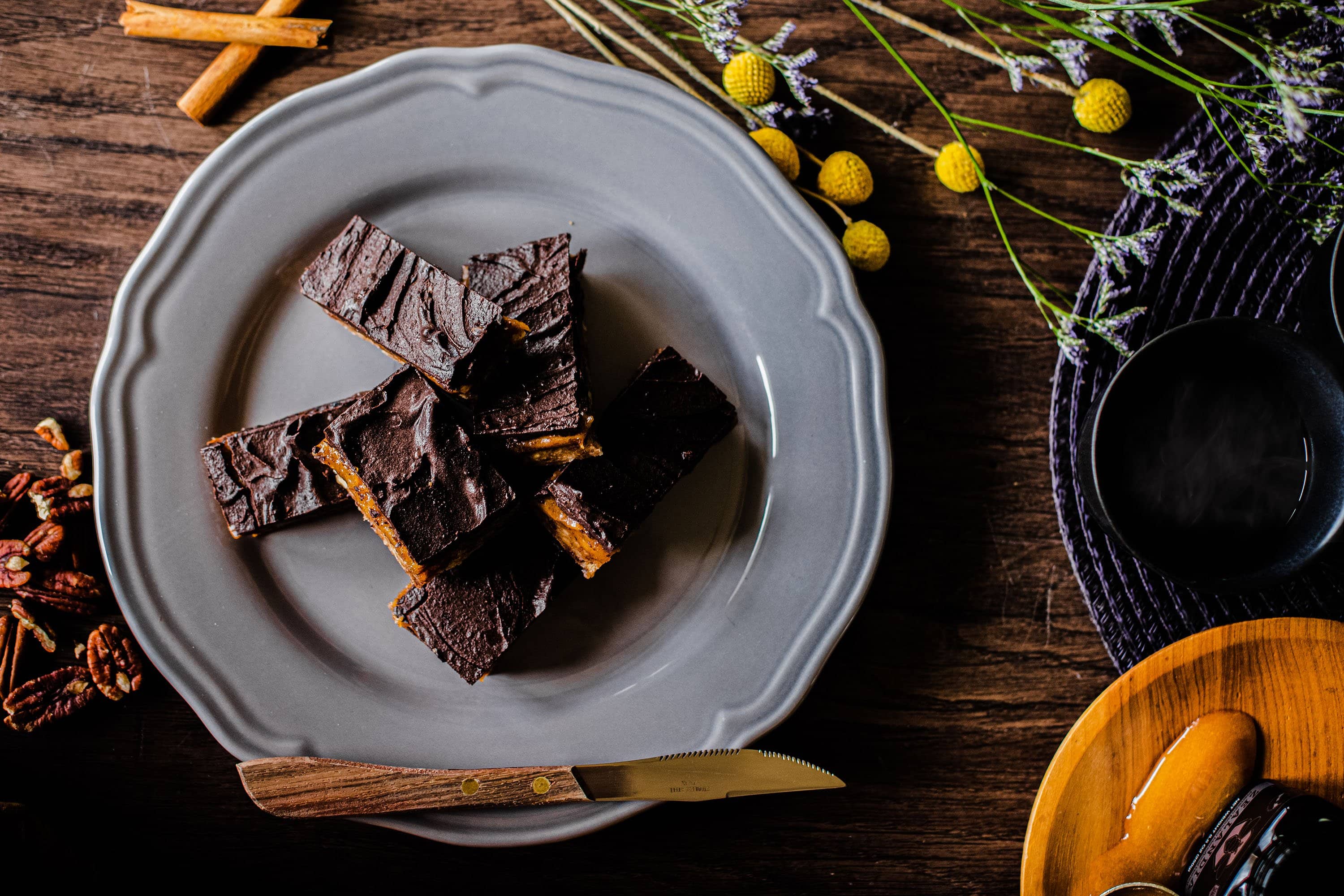 Salted honey-caramel raw slice with pecans and cacao Product Zealandia Honey ® Bronze | MGO 100+ Zealandia Honey ® Silver | MGO 250+ Note from Emma: Zealandia's bronze label MGO 100+ is an afforda...
Read more