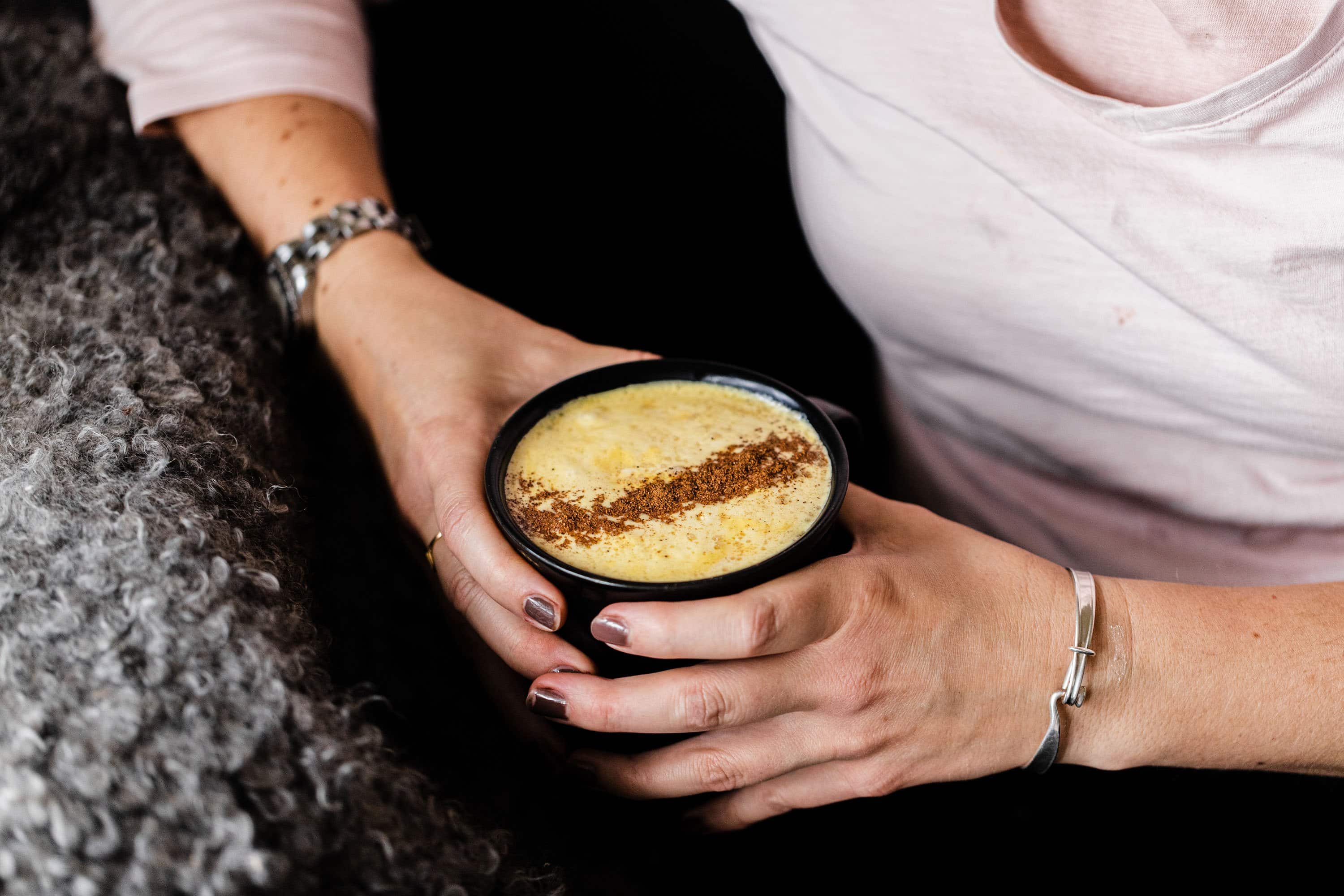 Warm chai latte with Honey
Sweet and spicy chai latte with whole spices and honey
Product
Zealandia Honey ® Gold | MGO 550+
We use the top range of the honey in this warm drink to help boost immunity and ward off illnesses.
Note from Emma: This recipe makes 3 cups of delicious chai, which in turn makes about 6 cups of chai latte. Once made, this will keep for up to a week (or to the expiry date of the milk) in the fridge and can be reheated as needed. Add honey to the cup so you don't need to heat the honey, as this will diminish the benefits of the manuka honey.
Ingredients
For the spice mix:
8-10 green cardamom pods, cracked
10 whole cloves
2 Cinnamon sticks
2 tsp Black peppercorns
1 star anise
For the tea:
3 cups water
2 cm fresh ginger, sliced
1 tbsp black tea, or 3 tea bags
For the chai:
Milk (full fat cow's milk or creamy oat milk is nice)
To serve
Sprinkle of ground cinnamon
3 tbsp Zealandia Honey ® Bronze | MGO 550+, or to taste
Method
Step 1:
Toast the spices
Crack the cardamom pods and place into a small saucepan along with cloves, cinnamon, black peppercorns and star anise. Toast spices over a medium heat for 3-4 minutes, stirring on tossing regularly, until the spices are fragrant.
Step 2:
Make the tea
Add the water and ginger, and bring to a gentle simmer. Cook for another 3-4 minutes, bringing to the boil towards the end, then remove from the heat and add the tea. Steep for 10 minutes, then strain into a teapot or thermos and keep warm if serving immediately or place in the fridge for later use. 
Step 3:
Finish the chai latte
Just before serving, froth the milk, either using a milk frother or by whisking or shaking in a protein shaker. The frothing process depends on the kind of milk you are using, so it pays to know your product. It's worth noting that a higher fat content froths easier.
To serve
Pour 50/50 frothed milk and warm chai in a large cup. Stir through Zealandia Honey ® Bronze | MGO 550+.
Finish off with a sprinkle of cinnamon if desired. Enjoy warm, ideally on the sofa, wrapped up in a blanket.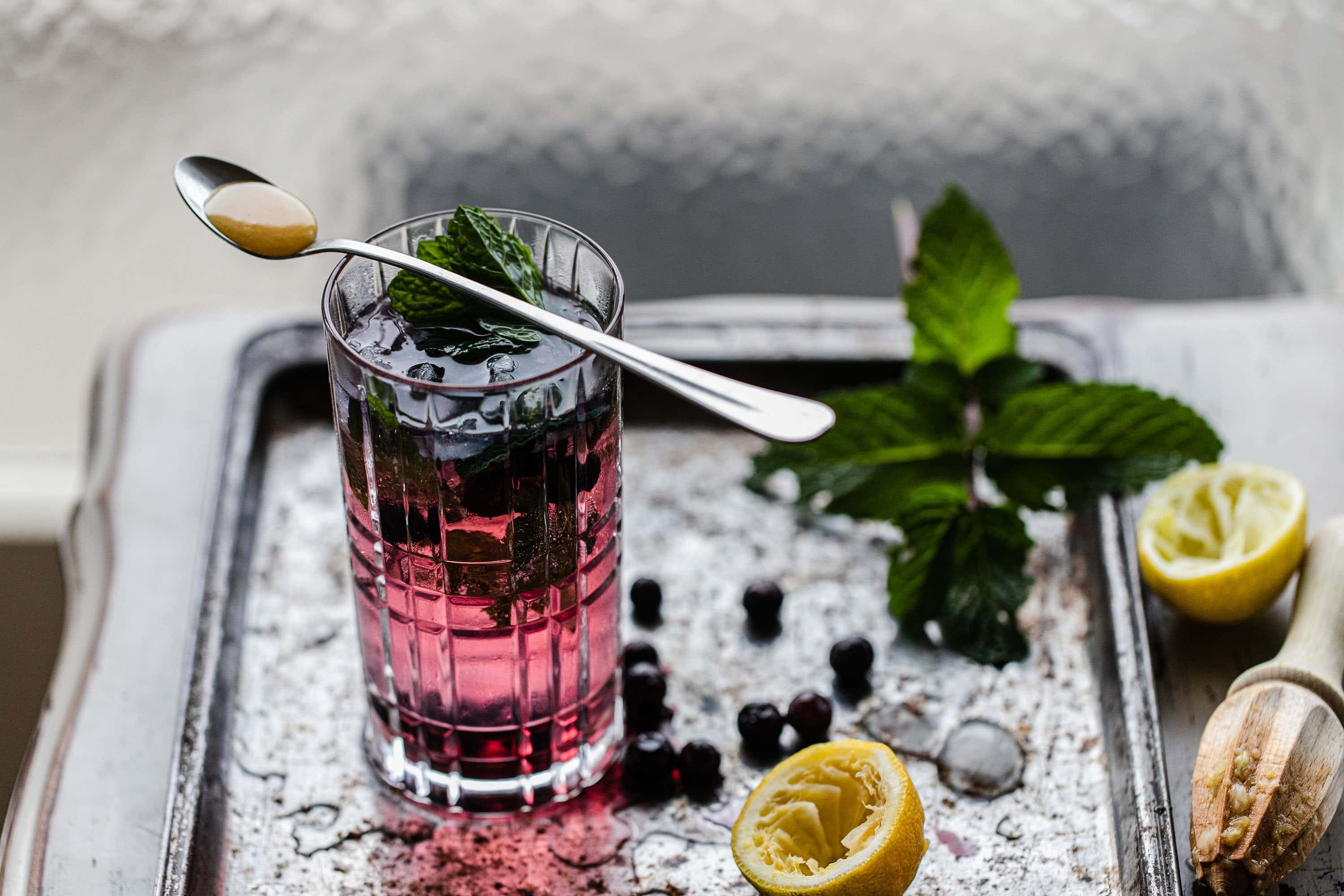 Blueberry and honey gin mojitos with fresh mint Product Zealandia Honey® Kānuka The Kānuka honey is a fairly runny honey which will mix well with the soda water and crushed ice. A note from Emma: Y...
Read more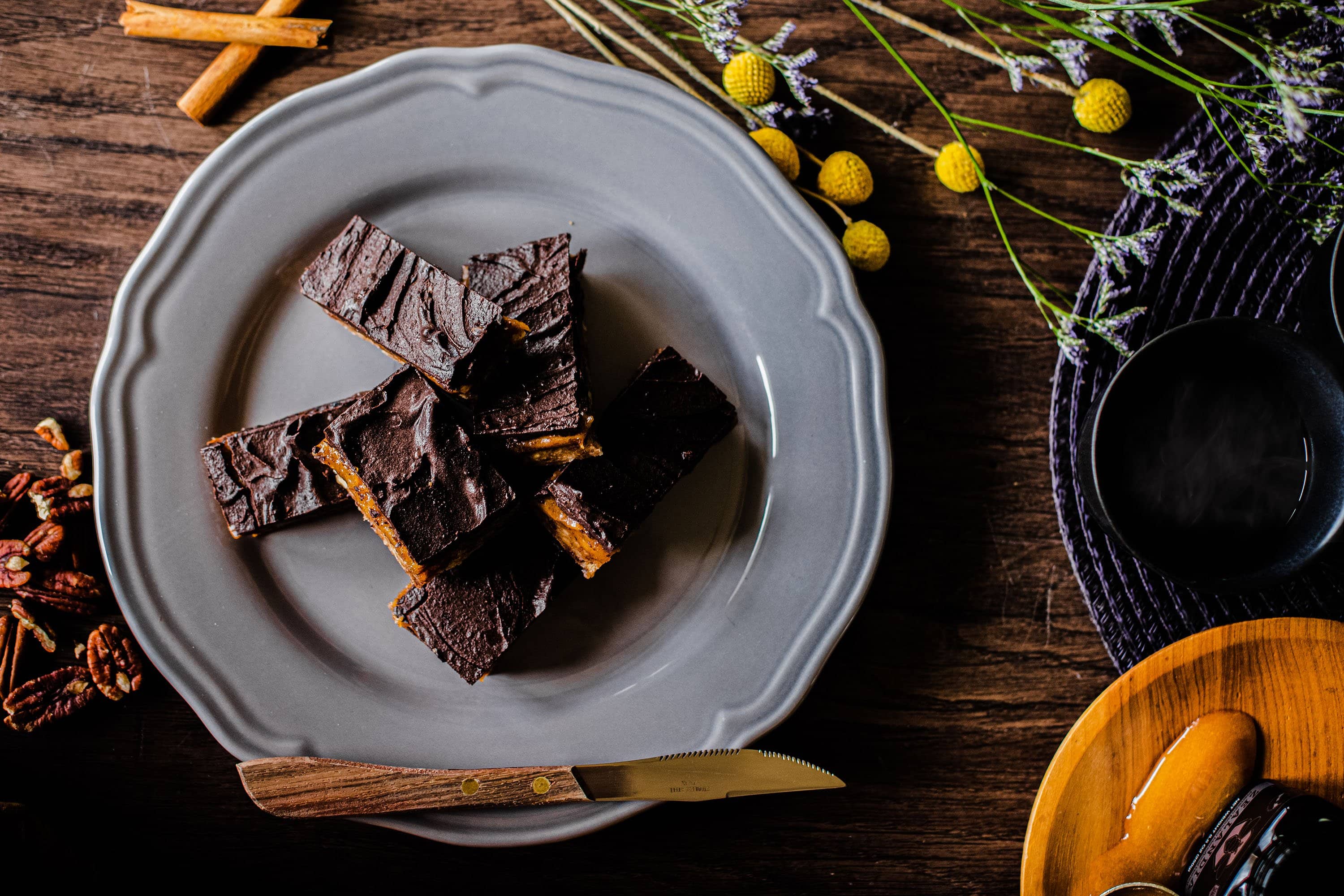 Salted honey-caramel raw slice with pecans and cacao Product Zealandia Honey ® Bronze | MGO 100+ Zealandia Honey ® Silver | MGO 250+ Note from Emma: Zealandia's bronze label MGO 100+ is an afforda...
Read more