Article: Our trusted beekeepers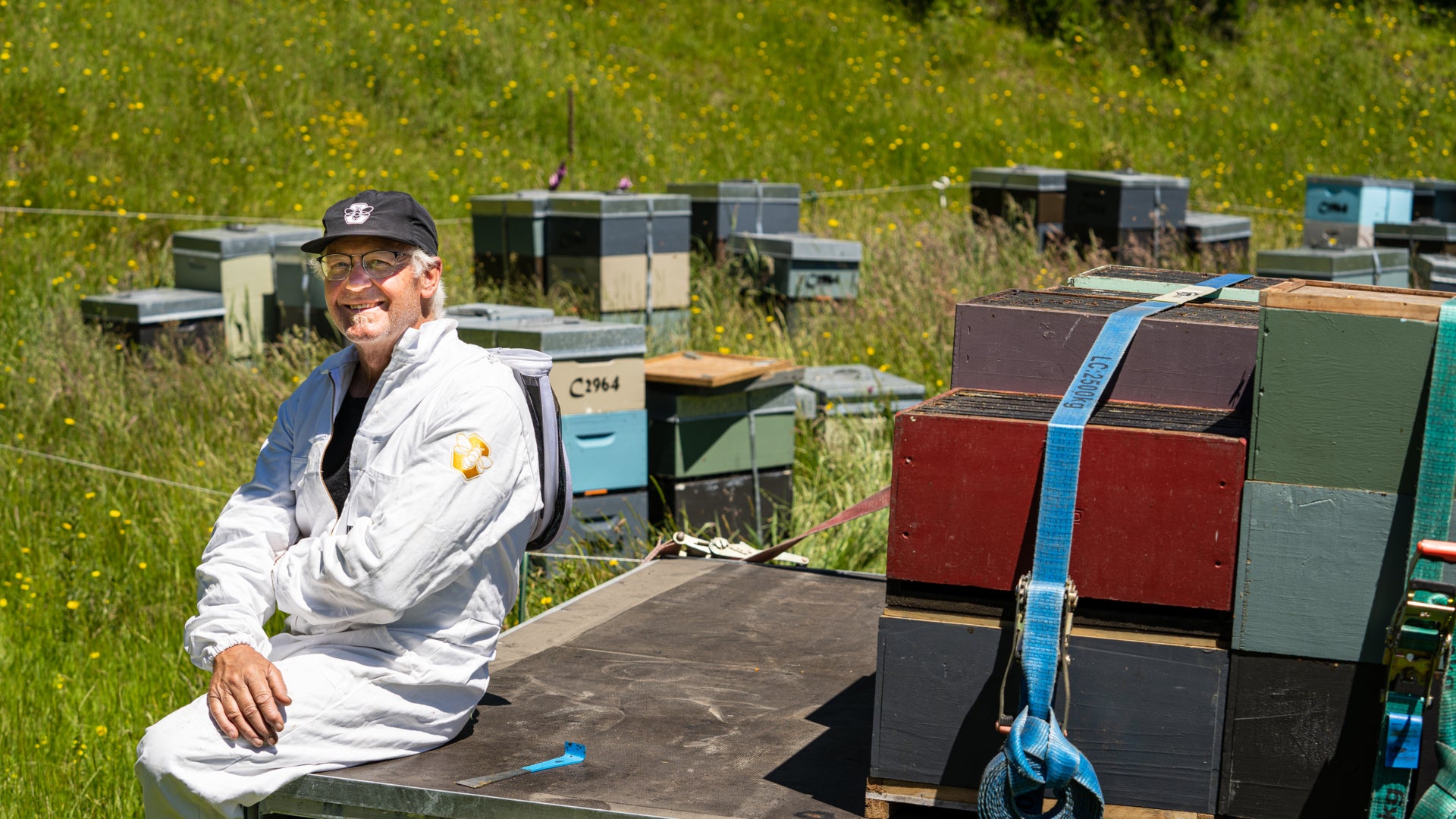 Our trusted beekeepers
"Quality takes time". That quote is from one of our suppliers to me at a breakfast meeting we were having at a café. It struck me then and there, the weight of the message that phrase carries. Often, customers want their goods at the shortest possible turnaround time. And more often than not, we as manufacturers or brand owners know that things don't just happen at the click of our fingers. Good things take time. Quality takes time. 
When we established Zealandia Honey in 2019, little did we know about beekeepers or beekeeping. That is the honest truth. We set about on our journey learning about the different grades of honey, how they are produced and within a certain grade, why are they so different. We learnt that honey produced from different regions within New Zealand, carry slightly different characteristics. Whether it is a slight change in temperature, or land locked, or coastal, they all seem to have subtle differences. They all seem the same to an outsider. However, believe me with time and experience, you will get better at identifying those subtle differences. And, the beekeeper plays a big part in this too. 
We knew that the name Zealandia Honey® is pretty special. It had an effect when people heard the name. So it became important to us that we do something special with the brand and we set out to achieve something far greater than we could have imagined. We co-incidentally met with a couple of local beekeepers from Taupō. We listened to their stories, their passion about why they do beekeeping, what makes them wake up each morning to go tend to their bees despite the weather, rain, snow, hail or shine. 
This lead us to make a decision about the core pillars of our business operations, which are
We will support local and pack honey from our local beekeepers as a first stop gap
We will pay our beekeepers fair and square
We will use local testing laboratory to test the honey attributes in the raw material and finished product
We will use a local packing facility, local warehouse for storage and local freight forwarders.
When you love what you do, the passion reflects in the quality of the product. We know this, because we love science and we have tested and analysed thousands of samples to know which is a better honey of the lot. We also test for most common pesticides, antibiotics, adulteration, and a whole raft of microbial tests. Microbial analysis gives us the indication of the hive health. If the beekeeping practices haven't been great, you will see a spike in aerobic plate counts, yeast and molds and such.
One of our trusted beekeepers Mark shares with us, "I've always been fascinated by bees. They're beautiful little creatures and totally selfless. My observation of them is that they have no regard for themselves individually, but rather only for the colony. It grieves me when I inflict accidental harm to the bees. In the early days of beekeeping, the thought of hurting a bee really got to me. My mentor said to me: 'Mark, you can still be a gentle beekeeper, but you've got to realize that you're going to inflict collateral damage, so think of it in terms of the greater good.' 
There's no one secret to success with beekeeping. There's an element of trial and error. I love the challenge of making the correct combinations of choices to maximise hive health and production. I've learned many lessons the hard way. However, I enjoy the problem-solving to determine what a hive needs to make it right. It's very rewarding to see a struggling colony come back to strength due to my intervention."
Another beekeeping trust we closely work with who have many of their hives in the pristine bush close to the Great Lake Taupō, The Kaimanawa mountain ranges, "As beekeepers we take pride in nourishing the precious relationships between ourselves, the bees, and the remote land where we work in order to produce premium, high-quality mānuka honey. We are driven to care for the health, well-being, and growing populations of our bees while being committed to leaving nothing but our footprints when sourcing quality mānuka honey with the aim of  preserving the wild and remote ecosystems of New Zealand. We are excited to share the extraordinary benefits of mānuka honey to the world"
 Zealandia Honey® is proud and truly feel privileged to be working with such a wonderful bunch of beekeepers from Taupō, who care so much about their bees and the land. Our philosophy to support local and the trusting relationships we have with these beekeepers allow us tap into the high quality honey harvested from the deep, thick mānuka bush located along the shore line of the great lake and the pristine snow-capped mountains of the region, thereby bringing you premium quality monofloral honeys.
baking
Surprise #Lockdownbirthday Cake!
Let's eat cake! Celebrating a teen's birthday during the lockdown in New Zealand.  Pistachio cake with cream cheese, honey and saffron icing! Turned out be quite decadent. My 13 year old said, "I a...
Read more