Surprise #Lockdownbirthday Cake!
I am not normally a bad planner, I do get things organised most of the times in time, if you know what I mean. Especially birthdays and Christmas. On Tuesday the 17th 2021 we had a delta variant of Covid escape into the community and the Prime Minister decided to go into a snap lock down. I was like, "Oh Oh"! You know why? My oldest child's birthday was on the 19th and it was a pretty special one. He was turning 13, yeah THIRTEEN! And I had done zero preparation for it. 
I was about to go into a meeting, and this was round about 6.30pm. The meeting chair said, "if anyone needed to leave and sort things out for the duration of lockdown, it was totally fine and understandable". I was thinking in my mind, "Yeah nah, I have got it sussed, going to the super markets now will be chaotic with everyone wanting to do emergency shopping. It's not going to be that bad". I was fairly confident that I will manage to grab the required food the following day for the birthday. Well guess what? I was wrong! The supermarket shelves were empty, or at least every ingredient I wanted to buy.
Anyhow I managed to scrape through some ingredients, and managed to whip up this creation. It turned out quite nice to be honest. Moist and decadent! My 13 year old said, "I am glad you managed to bake a cake mum. You always make good cakes and it is much much better than the shop bought ones". Finished the day with feeling super chuffed and warm fuzzies. One very proud mumma!
Pistachio with Cream cheese, honey & saffron icing 
For the cake: 
180g butter
1 C sugar
3 large eggs
1T loaded spoon unsweetened Greek yogurt
1.25C ground roasted pistachios
1.25C plain flour
1t baking powder

Beat the butter and sugar together. Add the eggs; add the flour, nuts, baking powder and the yogurt. Fold it it in. Fan Bake at 160C for 35ish mins or till skewer comes out clean.

For the icing:
1 block Philadelphia cream cheese block
10 strands saffron
2T lemon juice
1t lemon rind
2T Zealandia Kanuka honey or Zealandia Bronze
1T sour cream

Whip the ingredients together and spread it thick on the cake once cooled down. 
Check out the links to either honeys on the website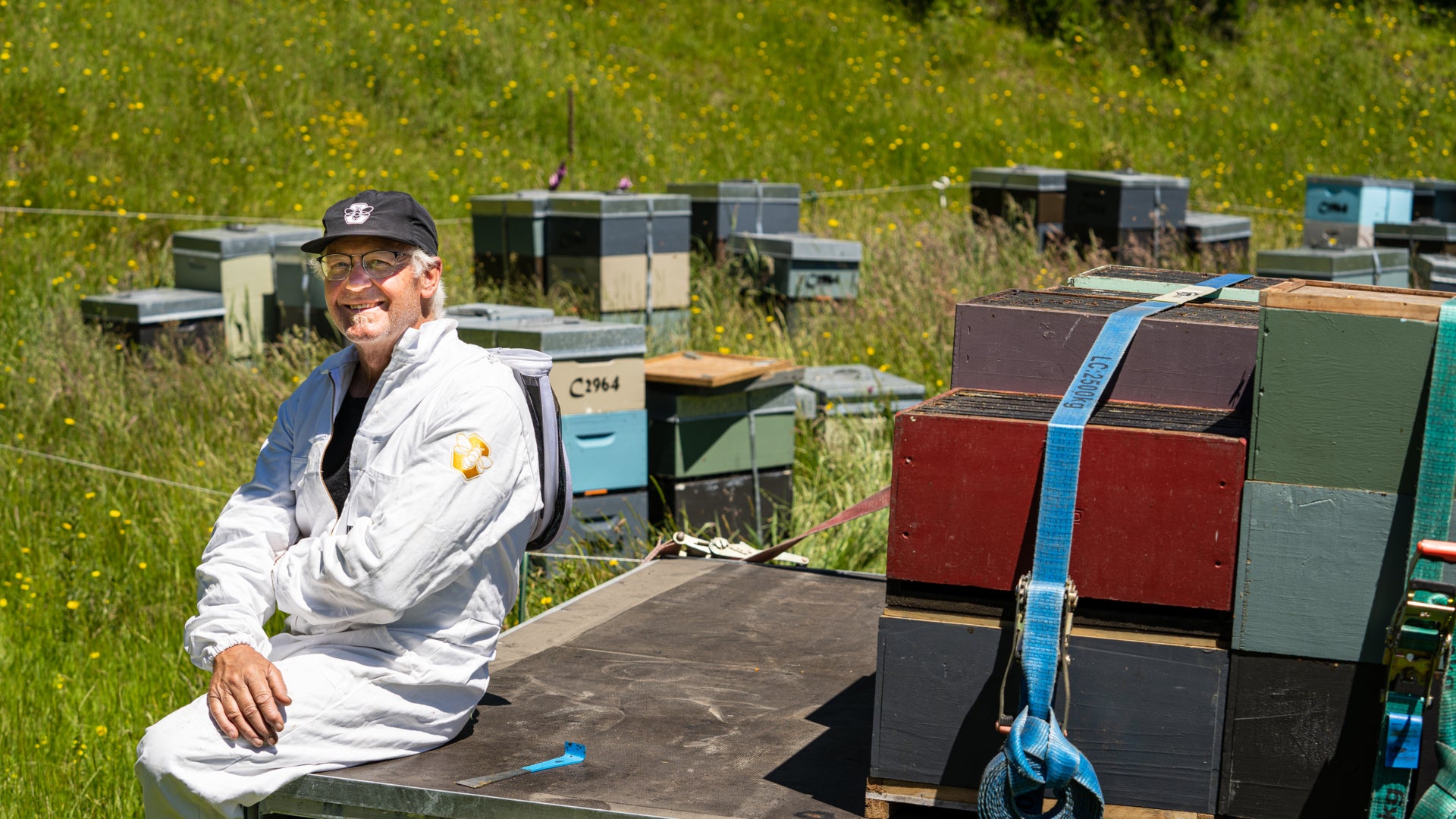 beekeeping
We try and work together with only the best beekeepers in New Zealand. Being the best isn't always easy, that's why we encourage good beekeeping practices to all our beekeepers and provide guidance...
Read more