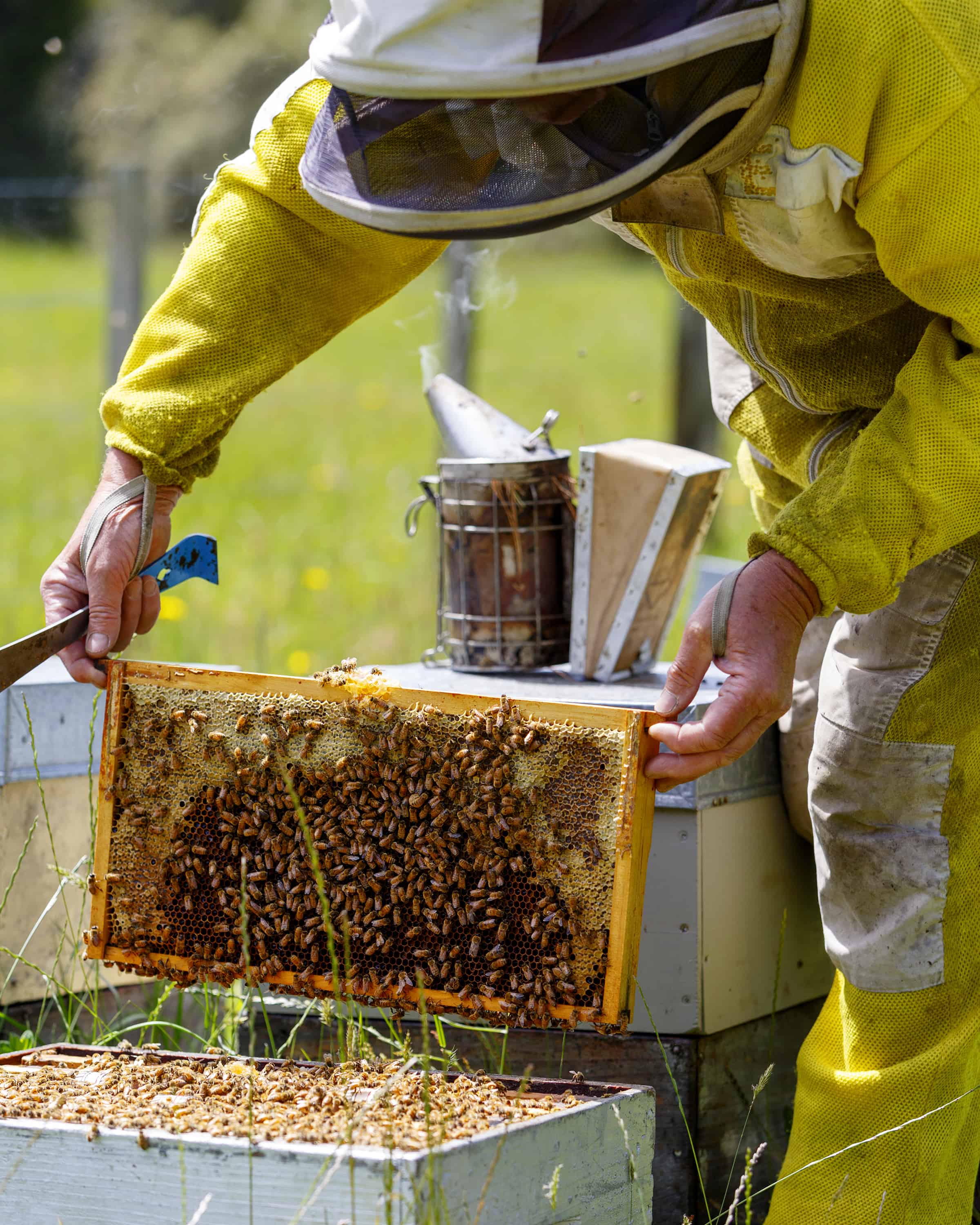 Where does your honey come from?
Our steps to ensure a high quality product 
At Zealandia Honey® we follow a simple formula to create high quality honey products. After all, quality input ingredients = quality finished product!
Research 
Hands down we believe in the science behind mānuka honey and the native honeys of New Zealand. With our in-house research expertise, we have set the bar high for procuring raw honey. We only choose honey that has the best attributes and meet all the stringent requirements we have set.
Trusted Beekeepers
Over time we have gathered enough data to learn what kind of honey our local beekeepers from Taupō produce and what grades of honey are we able to find locally. We try and work together with only the best beekeepers in the region, those who care so much about their bees and the land.
Carbon-conscious operations
We prefer working with beekeepers and extractors locally in Taupō, and close to our packing facilities, so our drums of honey don't have to travel far  and wide across the country to get the job done. By adhering to this practice, we can reduce the carbon footprint of our beautiful products.
Our gorgeous labels
Our labels are made in New Zealand in a facility that is accredited to the environmental standard, ISO14000. The paper used in our labels is FSC (Forest Stewardship Council) certified which means no trees from Amazon or other protected forests have been cut down in the process. 
We love our jars
We use 100% recycled plastic called rPET to pack our honey in. These jars are made here in New Zealand using post-consumer recycled materials and can be recycled again, there by closing the loop. Our supplier is accredited to Enviromark standard, and for three years running has zero net waste. 
Traceability
Each jar of Zealandia mānuka honey now has a unique QR code. Scan that code with your phone to access a raft of information guaranteeing the quality, purity, authenticity and potency of the jar of honey you're holding in your hand. If you want to know more, you can explore a map of the region of NZ where your batch of honey comes from, learn more about that region, and watch a video about Zealandia Honey®
Humble as a bumble
Zealandia Honey® recognises the importance of environmental protection and is committed to operating our business responsibly and in compliance with all legal requirements. We don't have answers to all the tough environmental impact questions right now, however we'd like to assure you that we are a work in progress, and learning new and better ways of doing things as we grow and develop.